2-in-1 canned CSD fillimg machine is suitable for filling and sealing steam cans in the CSD and beverage industry. This steam can filling and sealing line is an independent development, based on the assimilation of advanced beer can filling and sealing machinery from both domestic and international sources.
The filling and sealing functions are seamlessly integrated, with the power for the filling system being supplied by the sealing system. This ensures absolute synchronization and coordination between the two processes. By employing the world's most cutting-edge mechanical, electrical, and pneumatic control technology, as well as utilizing the isobaric filling principle, it achieves rapid filling speeds, minimal material loss, stable liquid levels after filling, and excellent sealing quality. The machine operates smoothly, featuring an aesthetically pleasing and well-proportioned design, along with convenient operation and maintenance. It also offers adjustable production speed conversion. Furthermore, a remote control system can be customized according to the client's preferences, making it the optimal equipment choice for medium-sized enterprises.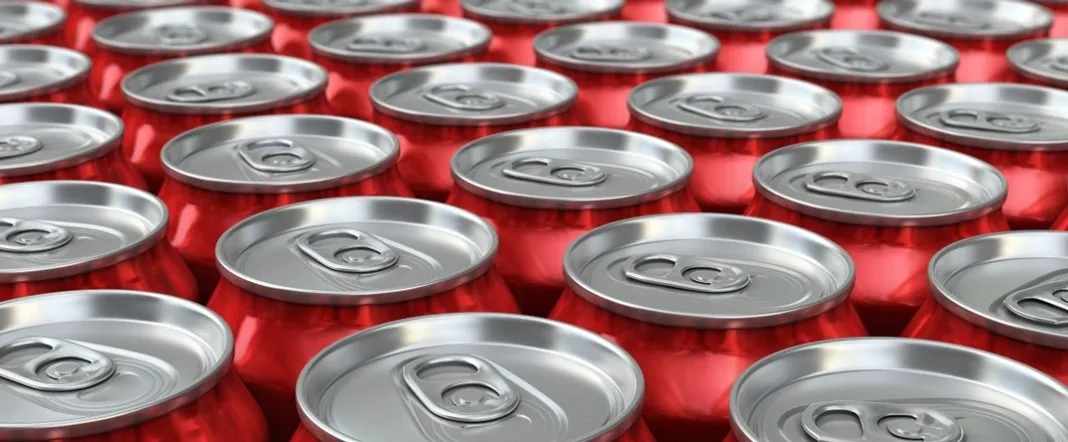 | | |
| --- | --- |
| Type | Automatic canned CSD Drinks filling machine |
| Colour | Sliver Grey |
| Usage | Liquid Filling &Packing |
| Filling Valume | 300ml-2000ml |
| Rinsing pressure | 0.2~0.3Mpa |
| Power | 3ph,380V/50Hz,1.5~11.5KW, |
| | Other voltages can be customized,Filling accuracy is as high as 99.8% |
– 304/316 Stainless steel high precision filling nozzle
– Filling volume adjustable in fine rank, same liquid level after filling
– All 304/316 stainless steel contact parts & liquid tank, fine polish, no death corner, easy to clean
– 304/316 stainless steel filling pump
– Efficient spray nozzle rinse thoroughly and save water for flushing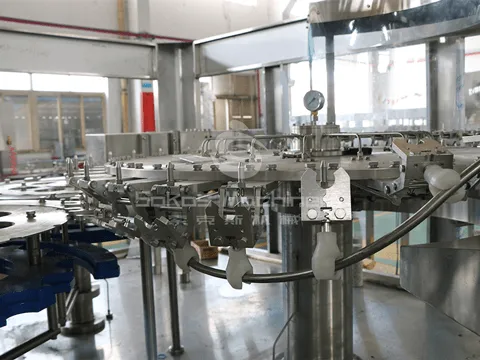 – Place and capping system, electromagnetic capping heads, with burden discharge function, make sure minimum bottle crash during capping
– All 304/316 stainless steel construction
– No bottle no sealing
– Automatic stop when lack of bottle
– Capping effect is stable and reliable, Defective rate ≤0.2%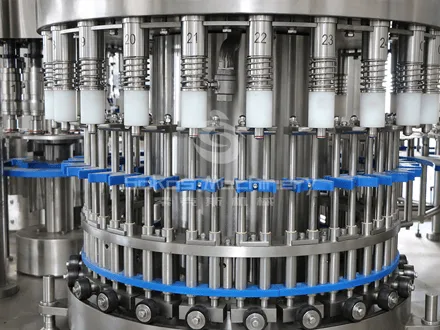 Machine Advantage-Accessories&Design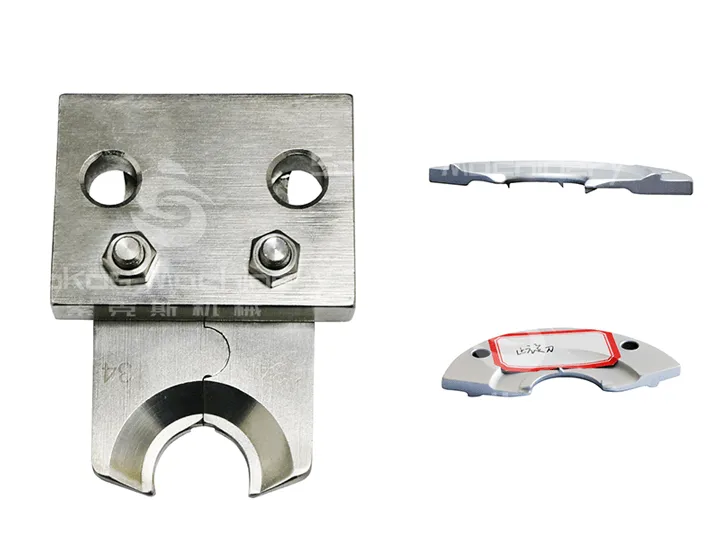 Accessories
-Anti-rotation knife
-Components are tightly fitted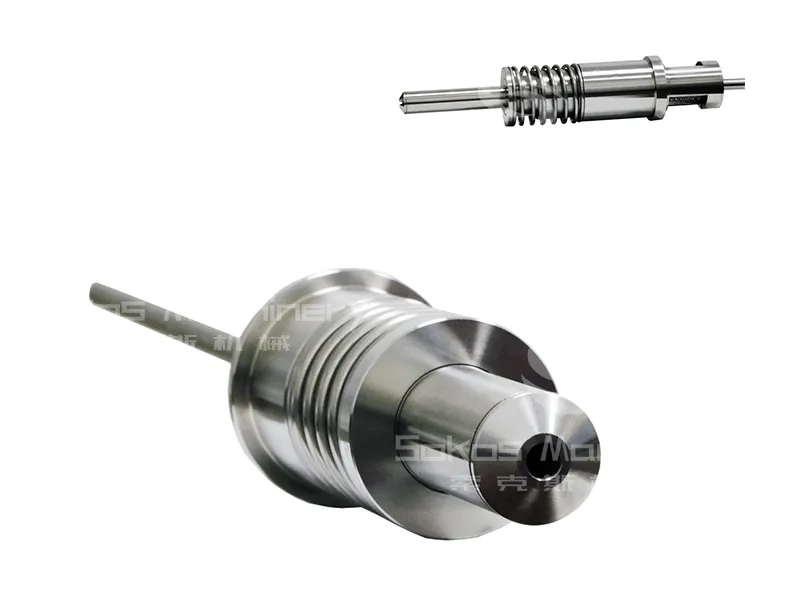 Filling Valve
-Open the valve once/twice
-Precise liquid control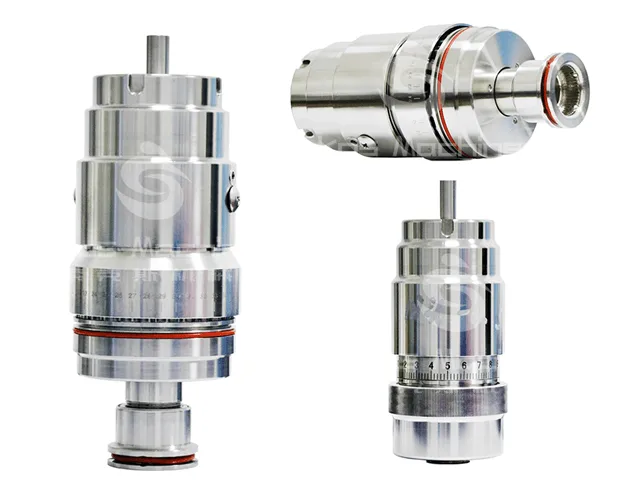 Capping head
-Krones Technology
-Suitable for plastic caps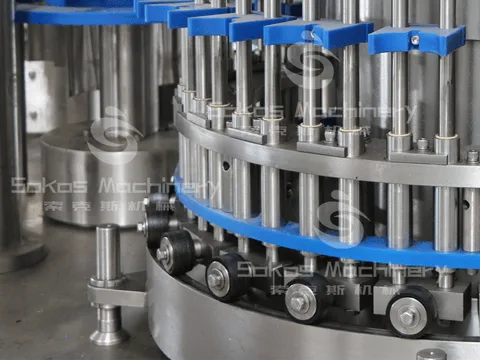 Down cam
-The design of the lower cam makes the body more stable.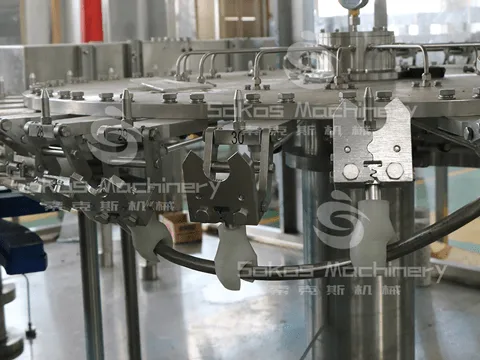 Mechanical valve
-Brand new design, no water leakage.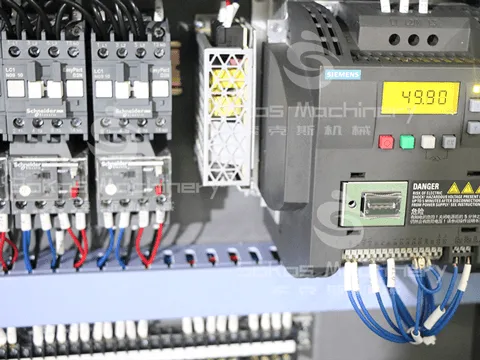 Motor
-Use well-known brands, ABB,Siemens,etc.
-Use export standard packaging, wooden box -packaging
-Delivered to Shanghai, Wuxi and other ports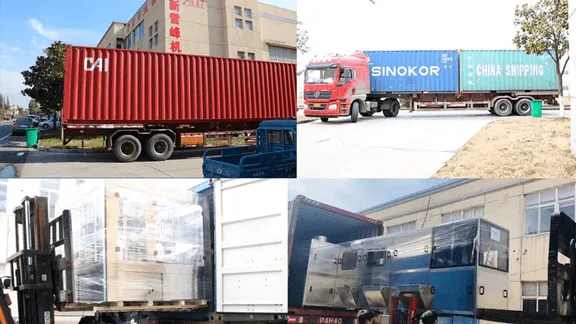 Model

GF12-2

GF18-4

GF24-6

GF32-8

Capacity

1500-2000cans/hour

2000-3500CPH

4000-6000CPH

8000-10000CPH

Can Volume

Can diameater

Bottle high

Machine power

1.5KW

2.2KW

3.7KW

5.5KW
Q: Are you a manufacturer or a trading company?
A: We are the source factory with 24 years of manufacturing experience in beverage machinery. Located in Jinfeng Town, Zhangjiagang City, Jiangsu Province, China. The transportation is convenient, very close to Pudong Airport and Sunan Shuofang Airport. If your itinerary includes a factory visit, we will pick you up.
Q: Do you have relevant certificates?
A: We have SGS, ISO, CE
Q: How long is your delivery cycle after you order the machinery?
Ar: Generally it is 40 working days.
Q: What kind of bottles can your filling machine fill? What is the capacity? How much output can be achieved?
A: The bottles can be glass bottles, plastic bottles, special-shaped bottles, cans, etc. The capacity can be from 200~2000ml. The output can meet 1000~20000BPH
Q: Do you have a relevant after-sales system?
A: We have a sound after-sales system.
1: 24 months warranty.
2: Many-to-one service, we will solve basic problems through phone, email, whatsapp, WeChat and video calls. The operation manual will be sent with the machine or via e-mail.
3: If conditions permit, the engineer will go to the buyer's factory to install and test the machine, and train the buyer's staff on how to operate and maintain the machine.
Q: If our bottle size changes, can we make some adjustments on the machine according to our new bottle?
A: Yes. We will customize the mechanical design according to the customer's needs and make the final confirmation.
Q: If I want to buy a machine, what information do I need to tell you?
A:
1: What liquid do you want to fill?
2: What is the capacity and height of the bottle?
3: What is the output in one hour?
4: Related water quality analysis reports, etc.
5: Required mechanical voltage
Q: What kind of products do you offer?
A: We provide drinking water/juice/carbonated drinks/energy drinks/sparkling water/5 gallons/20L whole line solutions.
The machinery includes: water treatment system, blending system, bottle blowing machine, filling machine, labeling machine, film wrapping machine, inkjet printer, carton packaging machine, etc.
Q:How to ensure that you deliver goods on time and ensure the safety of my funds?
1:We guarantee the on-time delivery and quality of the equipment you purchase through the credit insurance service of the Alibaba platform.
2:With the letter of credit, you can easily lock in the delivery time.
3:After visiting the factory/video watching the factory, you can ensure the authenticity of our bank account.
Q:How do you ensure the quality of the machine?
1:To ensure the accuracy of parts. We are equipped with a variety of professional processing equipment, plus professional processing methods accumulated over the years.
2:Before the machine is assembled, each part is inspected by the inspector.
3:Assemble machines, all with masters with more than 5 years of work experience to operate.
4:After all the equipment is completed, we will connect all the machines and allow at least 12 hours for a complete production line. To test its stability